Hospitality & Customer Service Representatives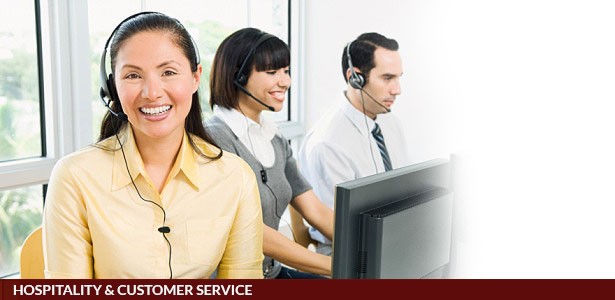 Hospitality now constitutes a significant portion of the regions gross domestic product. The tourism sector is underpinning the region's growing hospitality industry.
Quantum Work Abroad Services is one of the few recruitment agencies to have a specialist hospitality division. Our experts have broad international experience in various sectors including hotels, food and beverage and retail businesses. Having worked and gained respect in their various fields, and are the preferred recruiter to provide our Employers with a high level of service.
Areas of coverage:
Food and Beverage Retail
Executive, head, and sous chefs
General, operational and outlet management
Retail shop staff and management
Retail and commercial
Retail shop staff & management
Hotels & Resorts
Administration
Engineering
Executive committee
Food, beverage, and kitchen
Human resources, training, and recruitment
Information technology
Rooms division
Sales, marketing, public relations, and revenue
Security
Spa & recreation
Travel Management
 Corporate and marketing communications
Spa & Recreation
Operations
Sales, marketing and public relations
Spa management