Employer Services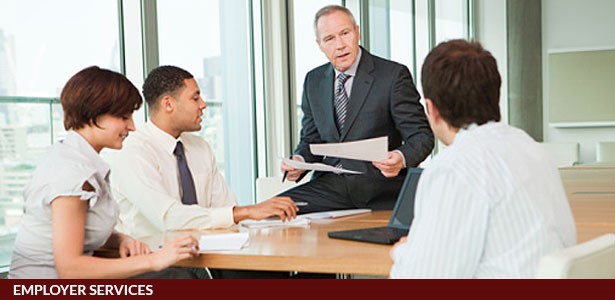 For employer requirements, we immediately deliver through our personalized database, a current active list focused on the principal's requirements.   We conduct briefings and orientation sessions before the individual interviews to ascertain to appraise candidate's individual qualifications.  We screen each applicant to establish the applicant's ability to perform on the job.  Transparency and sincerity is the company's rule of thumb to establish a relationship of trust and confidence.
We follow a structured recruitment process, from meticulous medical requirements to ensure a clean health record; facilitation of other documentation needs for the local agency; Philippine government and foreign employers; other pre-deployment seminars needed congruent to our principal's specifications to establish candidate's ability for overseas work.

Our Services include:
Pre-selection of qualified and experienced Filipino professionals and workers of good moral character.
Evaluation of pre-selected workers through trade testing to determine their competence.
Medical, physical, and dental examinations of pre-selected workers to determine their fitness for the work required.
Facilitation of the foreign principal's visit to Manila by assisting with accommodation and transportation, and provide the facilities necessary for the convenience of his business in the Philippines, including an interview room.
Processing of employment contract of workers selected by the foreign principal for the approval of the Philippine Overseas Employment Administration (POEA).
Coordination with airline specified by the foreign principal to transport selected workers to the overseas job site.
Orientation of selected workers on the customs, tradition, work habits and other important information regarding the country where they will be deployed.
Requirements for Accreditation of Foreign Employer
Special Power of Attorney/Manning Agreement (SPA verified by the POLO Office) - Sample Format
Master Employment Contract (verified by the POLO Office) – Sample
Manpower Request of Job Order (verified by the POLO office) - Sample Format
Contingency Plan – Sample Format
Valid Business License of Principal
Visa Assurance or Equivalent Document